Listen-in on a wonderful conversation that I had with Kevin Eikenberry about my latest book, Its Good To Be King and what it means to be a remarkable leader.
The Remarkable Leadership Podcast is a weekly podcast with Kevin Eikenberry, speaking to leadership experts and leaders in a wide range of industries around the world. Kevin hand-picks guests to help the audience see the world differently, lead more confidently and make a bigger difference for those they lead. Topics include leadership, teamwork, organizational culture, facilitating change, organizational learning, and human potential.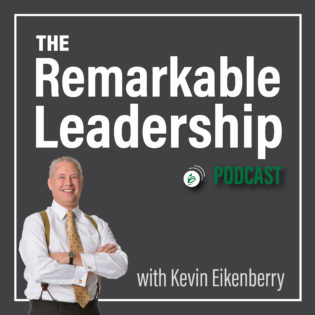 James M. Kerr is global chair of the consulting practices at N2Growth, a leadership advisory firm. For nearly 30 years, he has helped his clients re-imagine the way work is organized and performed. His latest book, It's Good To Be King, is his fifth business title. Kerr is an expert in leadership, strategy, organizational design and cultural transformation.
He specializes in strategic planning, corporate transformation and organizational redesign. For over 25 years, Jim has forged a different type of consulting practice – one that does its engagements "with" its clients, instead of "to" them.
Whether helping larger organizations, like The Home Depot re-imagine its store operations, or advising smaller firms, like Blum Shapiro open up new markets, Jim has a reputation of making a difference.